Are you looking for buy Microsoft Visio Professional 2021? Yes you are at the right place, You can Buy Microsoft Visio Professional 2021 From Bangladesh.
Create professional diagrams easily with ready-made templates and shapes
Build and validate diagrams that support industry standards, including BPMN 2.0 and UML 2.5
Use your finger or pen to draw and take notes naturally on touch-enabled devices
Create database visualizations using built-in database model diagrams
Collaborate with others by adding and replying to comments within Visio
Link diagrams to live data from internal and external sources
Create and share professional diagrams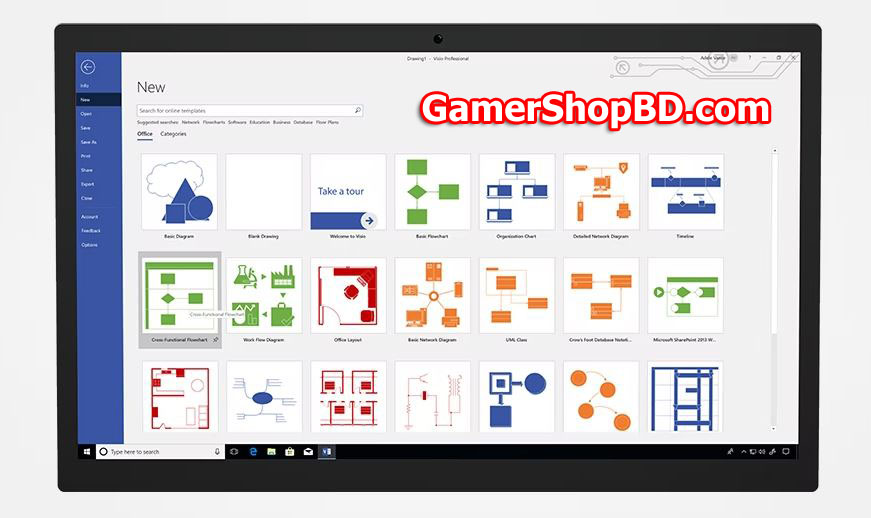 Supports industry standards
Visio's huge shape library supports Unified Modeling Language (UML) 2.5, Business Process Model and Notation (BPMN) 2.0, and Specification and Description Language (SDL).
---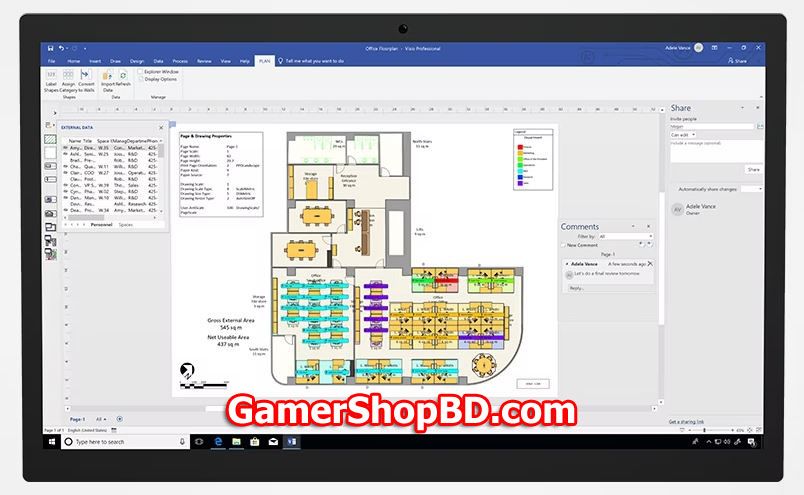 Easy data linking
Connect your Visio shapes and diagrams to data from common internal and external sources. Insert data graphics or use formatting to reflect changes in the underlying data in your diagram.
---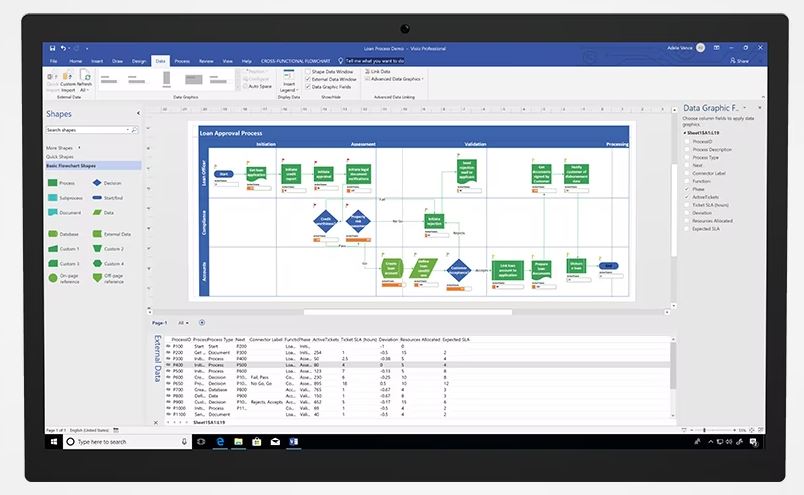 Simple, secure sharing
Share your diagrams from secure online repositories, like OneDrive for Business and SharePoint (sold separately).
---
Microsoft Visio Professional 2021 Requirements
Processor
1.6 GHz, 2-core processor
Operating system
Windows 11, Windows 10, Windows Server 2019
Memory
4 GB (64bit), 2 GB (32bit) RAM
Hard disk space
4 GB available disk space
Display
1024 x 768 resolution
Graphics
DirectX 10 graphics card for graphics hardware acceleration
Additional system requirements
Internet access
Microsoft account
See aka.ms/systemrequirements for the full list of system requirements