Outriders is a third-person shooter mixed with elements from role-playing games. In the beginning of the game, players create their custom characters and choose from four classes, each of them has unique abilities that the players can utilize. The four classes include Trickster, which has the ability to manipulate time, the Pyromancer, which can manipulate fire, the Devastator, which can unleash seismic attacks, and the Technomancer. These special skills have a short cooldown time and can be combined with other skills for maximum effects. The game features a skill tree that allows players to unlock and upgrade their skills.
The game incorporates various role-playing elements. As the players explore, they can explore different hub areas, talk to non-playable characters and complete side missions. In cutscenes a dialogue tree allows to decide the outcome of some conversations, though it does not affect the story's progression. The game can be played solo, but players can also complete the game together with two other players.
---
Gallery: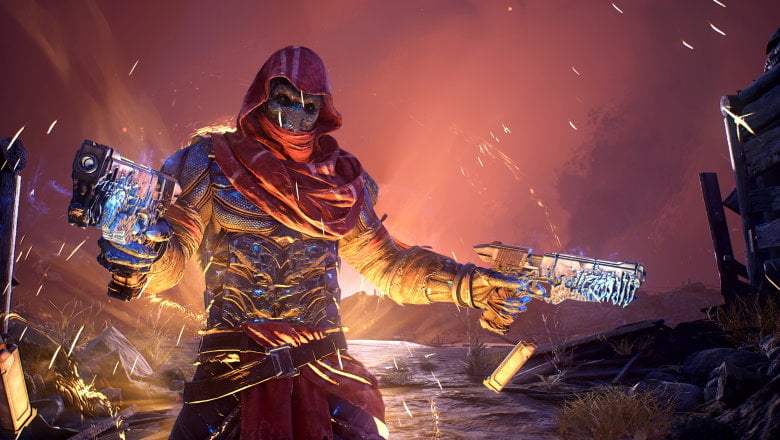 OUTRIDERS is a 1-3 player co-op RPG shooter set in an original, dark and desperate sci-fi universe.
As mankind bleeds out in the trenches of Enoch, you'll create your own Outrider and embark on a journey across the hostile planet.
With rich storytelling spanning a diverse world, you'll leave behind the slums and shanty towns of the First City and traverse forests, mountains and desert in the pursuit of a mysterious signal.
Combining intense gunplay with violent powers and an arsenal of increasingly twisted weaponry and gear-sets, OUTRIDERS offers countless hours of gameplay from one of the finest shooter developers in the industry
---